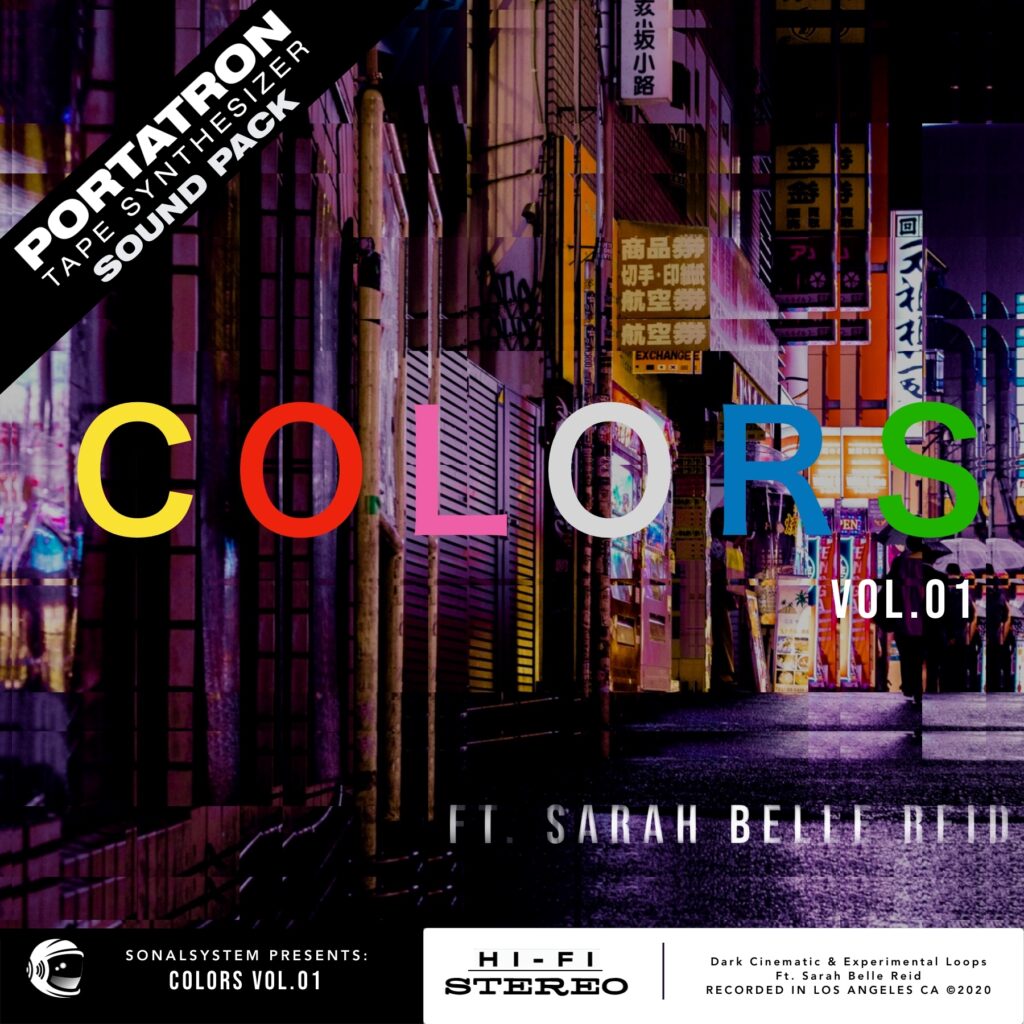 Colors vol 1
Colors is a sweeping collection of loops created in collaboration with electroacoustic performer – composer Sarah Belle Reid. Colors spans incredibly diverse tonal palettes, promising four-dimensional sounds both musical and intricate. This collection is a windfall of inspiration for producers seeking to infuse their sonic creations with colorful noise.
Sonic Experimentation
Sarah Belle Reid has stunned the experimental world with an electronic sensor-based trumpet interface aka MIGSI (Minimally Invasive Gesture Sensing Interface). Her improv performances ring heavy with abstract yet melodic textures—she seems to feel her way around space and time creating disquieting, dynamic sound experiences. When Sarah Belle delves into her studio, the musical universe blooms at her special touch with vintage and modular synthesis, and her keen way with digital and emerging technology.
Limitless Potential
We boldly entered the Sarah Belle Reid universe and worked with her to capture sound for 15 unique loop kits. Each kit is suggestive of an emotional tendency, from sublimity to suspense. These kits hold virtually endless inspiring moments perceptive producers can integrate into enduring film narratives, critical game scenes, and dimensional music portrayals. The sounds are authoritative enough to stand alone, but they also serve as an incredible backdrop over which to layer your own instrumentation or noise elements.
Then we split each of these stereo loops into three shorter sections and subtly mixed them as sends on top of other loops in the collection. The original loops (multitrack) are accessible individually in addition to the layered, mixed loops.
Fuel Of A Million Plots
Each exceptional kit includes 5 dynamic stereo loop stems. Each stem is particular in sonic character while also congenial with the other stems in the kit. Individually, the stems are evocative. Layered, they are magical. Intriguing sketches, powerful vignettes, ominous feelings… it's all there for composing the moving backtrack of your complex and compelling scene.
The loop stems are also great for laying across other Colors kit stems, and for channeling through your own creative signal chain. When you probe the plot lines, you'll find that beauty often emerges through the disruptive and discordant.
Specification
Designed for Portatron
30 Cassettes
135 samples
Patches and samples organized in kits
1,3 GB of samples
Developer contact
Colors vol 1 is developed by SonalSystem LLC. Please note that if you buy a Portapack and accept being contacted for news, offers and updates, we will share your name and email address with the developer.