AC-1 to Hand Clap Studio crossgrade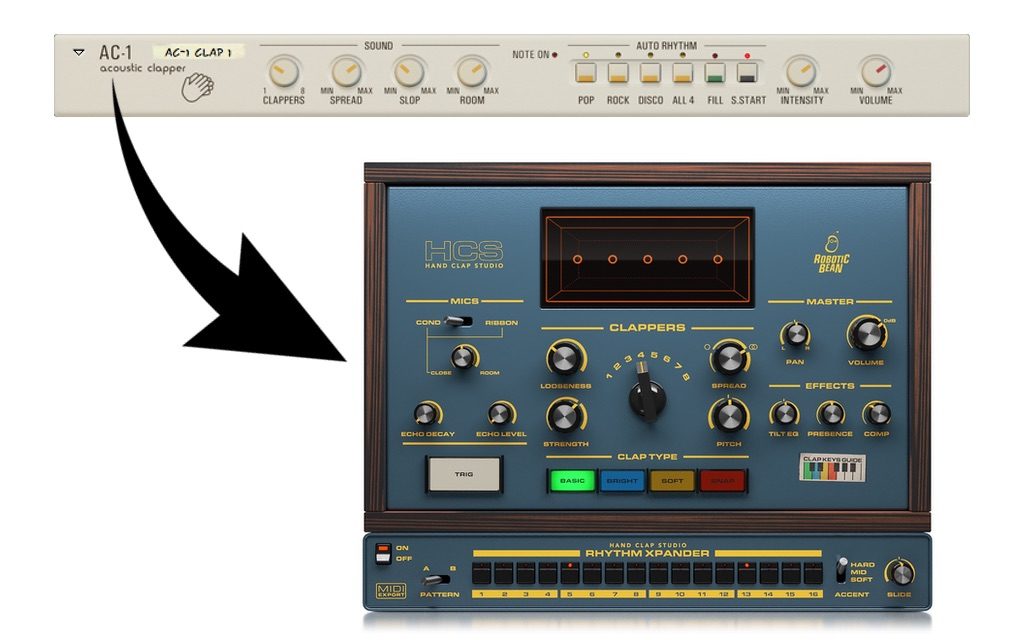 Owners of Hand Clap Studio's predecessor AC-1 Acoustic Clapper (a Rack Extension released in 2016) can crossgrade to Hand Clap Studio for a reduced price of €39, instead of the full price €59.
Get access to the crossgrade offer by sending an email with your Propellerhead (or Reason Studios) username to info@roboticbean.com, and you will get a discount code to use in our shop.
Please note: Since Reason does not currently support VST3 or AU, you will not be able to use Hand Clap Studio in Reason, only in other DAWs. We are hoping that Reason will support VST3 and AU sooner or later.