New feature: Portapacks!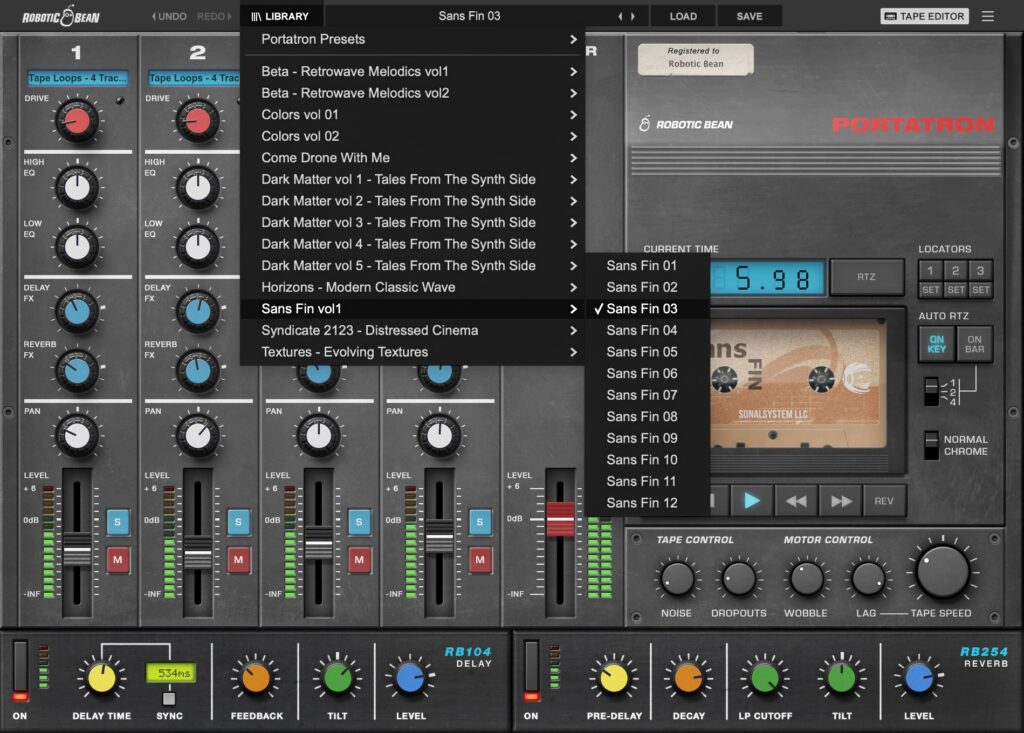 Today, Friday September 22nd, we release Portapacks, expansion packs for our popular Portatron Tape Synthesizer plugin. Portatron has already made waves in the music production industry for its quirky sound design and creative features. With Portapacks, we offer a variety of complete 4-track cassette patches, and individual samples, that can be conveniently accessed directly in the plugin's browsers.
On launch day, the shop offers 14 meticulously crafted Portapacks by the renowned sound design experts at SonalSystem, with more to come in the future. The Portapacks span a wide range of sounds, from ambient drones to complete synthwave loops with drums, bass, arp and melody tracks.
The Portapack format:
Contains patches, samples, and cassette cover artwork
Automatically appear under the Library tab in Portatron, and in sample browsers
Portapack samples are included in the user's own patches when saving
Small file size due to lossless compression and duplicate removal
Portapack videos:

Portapacks are available for immediate download from the Robotic Bean shop and will retail for 9.99 to 24.99 USD/EUR, with an introductory discount of 25% until September 31.