AC-1 Acoustic Clapper
AC-1 is a sample-based handclap player with built-in rhythms that enables you to quickly add great and realistic sounding handclaps to your song.
With full control over the number of clappers, how hard or sloppy they clap, and close/room mic balance, this is the go-to device for all your acoustic handclap needs!
Sampled With Care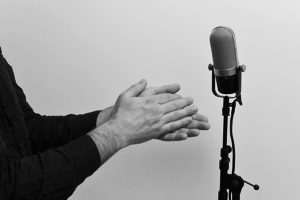 For AC-1, we sampled 120 hand claps at 5 different velocities. We used multiple microphones to give you control over the balance between the close and room mics. It's just like mixing your own multi-tracked recording!
Control the Performance
You can alter the amount of clappers, their placement in the room, and even change their relative timing. Do you want them to play tight or sloppy, or somewhere in between? You decide! You can fully automate all parameters, or control them via CV.
Kickstart Rhythms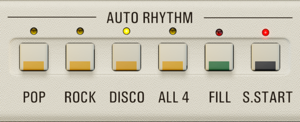 AC-1 comes with a preset rhythm section that helps you get started as quickly as possible. Auto Rhythm has 4 patterns, each with their unique fill-in variation. The Intensity knob affects of hard the rhythms are clapped. It doesn't get any easier than this!
Specifications
120 samples distributed over 5 velocity layers
Recorded with separate microphones, close (mono) and ambience (stereo)
Clappers: 1 – 8
Stereo Spread: 0 – 100%
Slop: 0 – 100%
Room: 0 – 100%
Intensity: 20 – 100%
Auto Rhythm with 4 preset patterns: Pop, Rock, Disco and All 4
One fill variation per pattern
CV Gate input (velocity sensitive)
CV Modulation inputs (with trim knobs): Clappers, Spread, Slop, Room, Intensity
CV Gate output
Left and Right audio outputs
Full RemoteTM and automation support