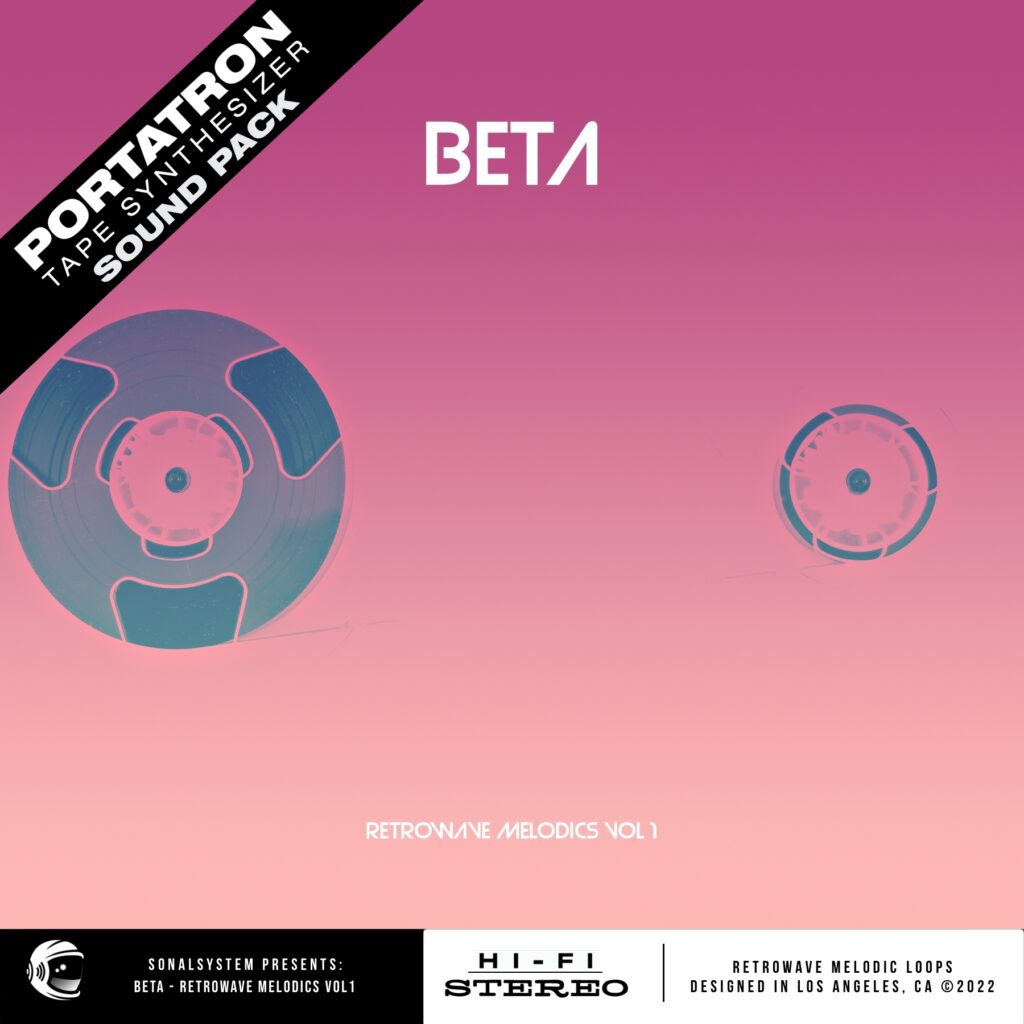 Beta – Retrowave Melodics vol1
Retrowave Melodics is a collection of musical and atmospheric loops that recall the syrupy sounds and textures of the 80s. Recorded direct to VHS and 4-track tape machines, the sequenced phrases, mellow chords, and hovering pads deliver the lofi fondness of coming of age. This collection showcases an eclectic variety of both melodic and ambient synth passages which can be naturally layered together or added in a mix to provide intimate warmth to your compelling, emotive production.
Specification
12 Cassettes
48 samples
Organized by Type/Key/Tempo
375+ MB
Developer contact
Beta – Retrowave Melodics vol1 is developed by SonalSystem LLC. Please note that if you buy a Portapack and accept being contacted for news, offers and updates, we will share your name and email address with the developer.