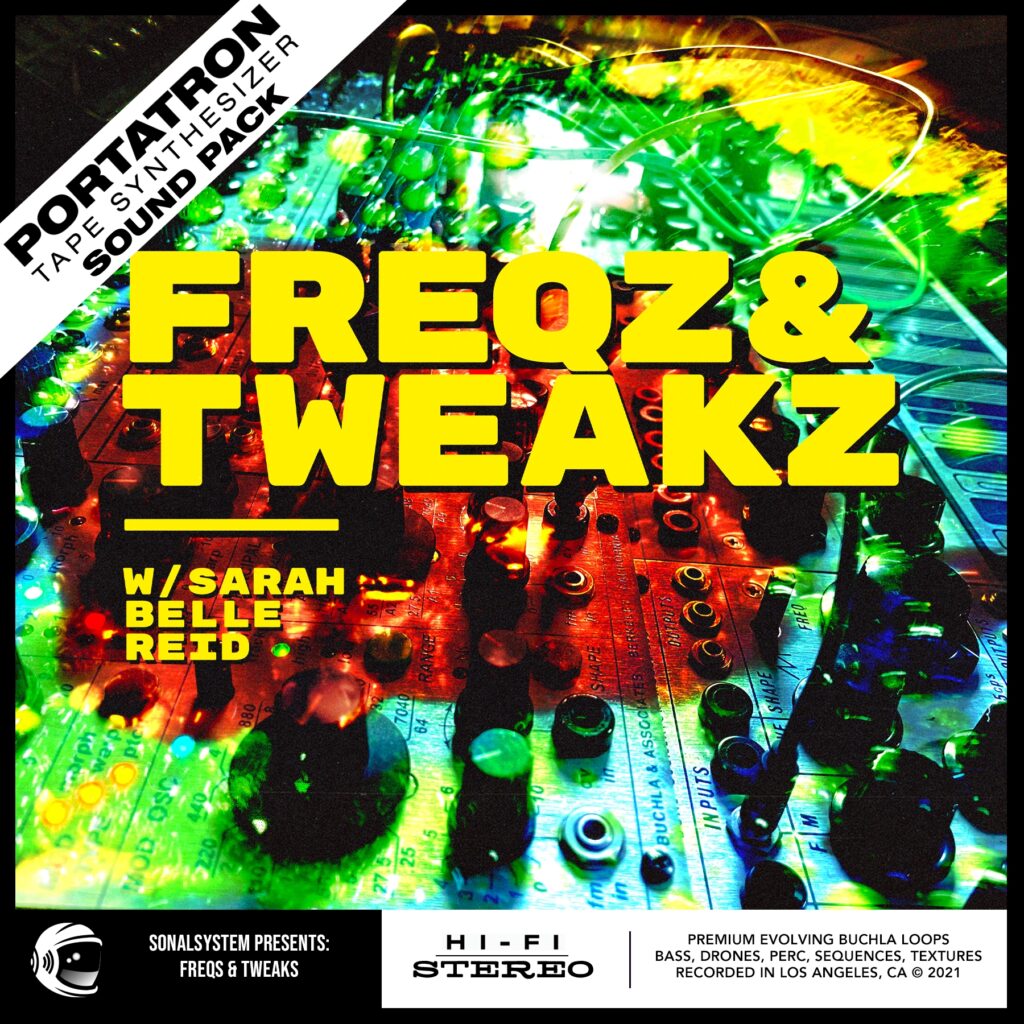 FreqZ & TweakZ
Freqz and Tweakz is a collection of 75 stereo loops created by Sarah Belle Reid with sought after Buchla synthesizers, sound machines widely coveted within the synth crowd. These loops plunge the depths of the esoteric, giving live and studio producers fathoms of unique and unheard material for extramural creation.
Unfamiliar Territory
When most people think synthesizer, they conjure up images of wood enclosure machines emitting those familiar synth sounds developed out of New York in the 1960s. Few know that while the East Coast philosophy was in its embryo stage, a West Coast inventor was bent on taking synthesis on an entirely different technological trajectory, creating new sounds in a unique aesthetic pursuit. Freqz and Tweakz embodies that pursuit, boasting unfamiliar and unconventional sounds for producers and filmmakers dedicated to exploring the obscure.
Specification
20 Cassettes with matching samples
75 loop samples
900 MB of samples
Long evolving loops – 30 seconds to over 60 seconds