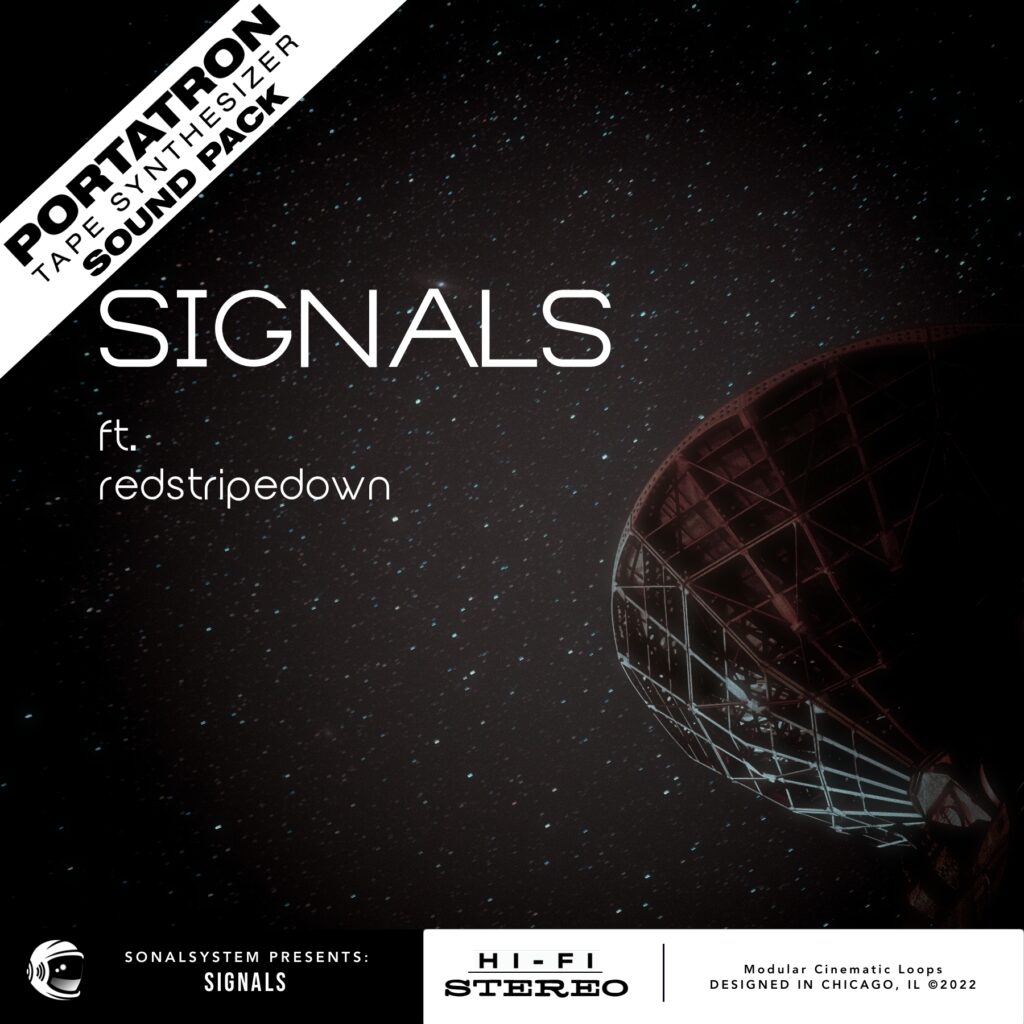 Signals – Modular Cinematic
Created with modular guru Redstripedown, Signals pulls together a wide collection of modular synth-based cinematic sounds, textures, and atmospheres. Gracefully maturing spaces, dark evolving passages, and dreamy empyreal voyages emerge as multi-layered bass, lead, and pad samples are layered in a single loop. These high-quality recordings are processed through Redstripedown's own intuitive modular setup, and each scene is loaded to inspire film composition, game scoring, and musical production with an independent, leftfield edge.
Specification
20 Cassettes with matching samples
50+ loop samples
415 MB of samples
Developer contact
Sans Fin vol. 1 is developed by SonalSystem LLC. Please note that if you buy a Portapack and accept being contacted for news, offers and updates, we will share your name and email address with the developer.