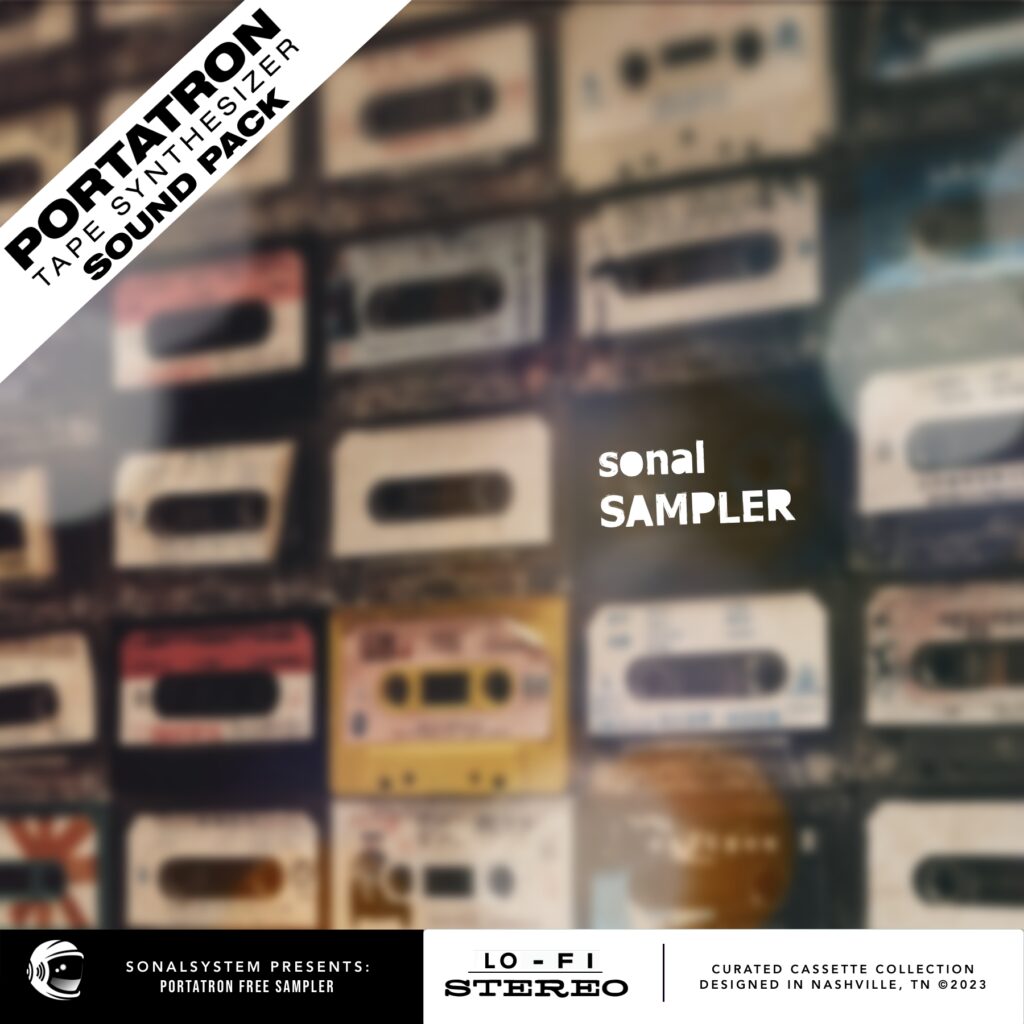 SonalSampler
Unlock the warmth of cassette sounds with SonalSampler, a free sound library tailored for the innovative Portatron tape instrument audio plugin. Designed for music producers, sound designers, and enthusiasts of vintage audio charm, SonalSampler serves as a treasure trove of sonic potential.
A wide sound pallette
SonalSampler contains one 4-track cassette patch each from the 14 Portapacks released by SonalSystem so far. From no-tempo drones to synthwave song starters. Download now and check out the evocative and meticulously crafted soundscapes!
Specification
14 Cassettes with matching samples
56 loop samples
500 MB of samples
Developer contact
Sans Fin vol. 1 is developed by SonalSystem LLC. Please note that if you buy a Portapack and accept being contacted for news, offers and updates, we will share your name and email address with the developer.