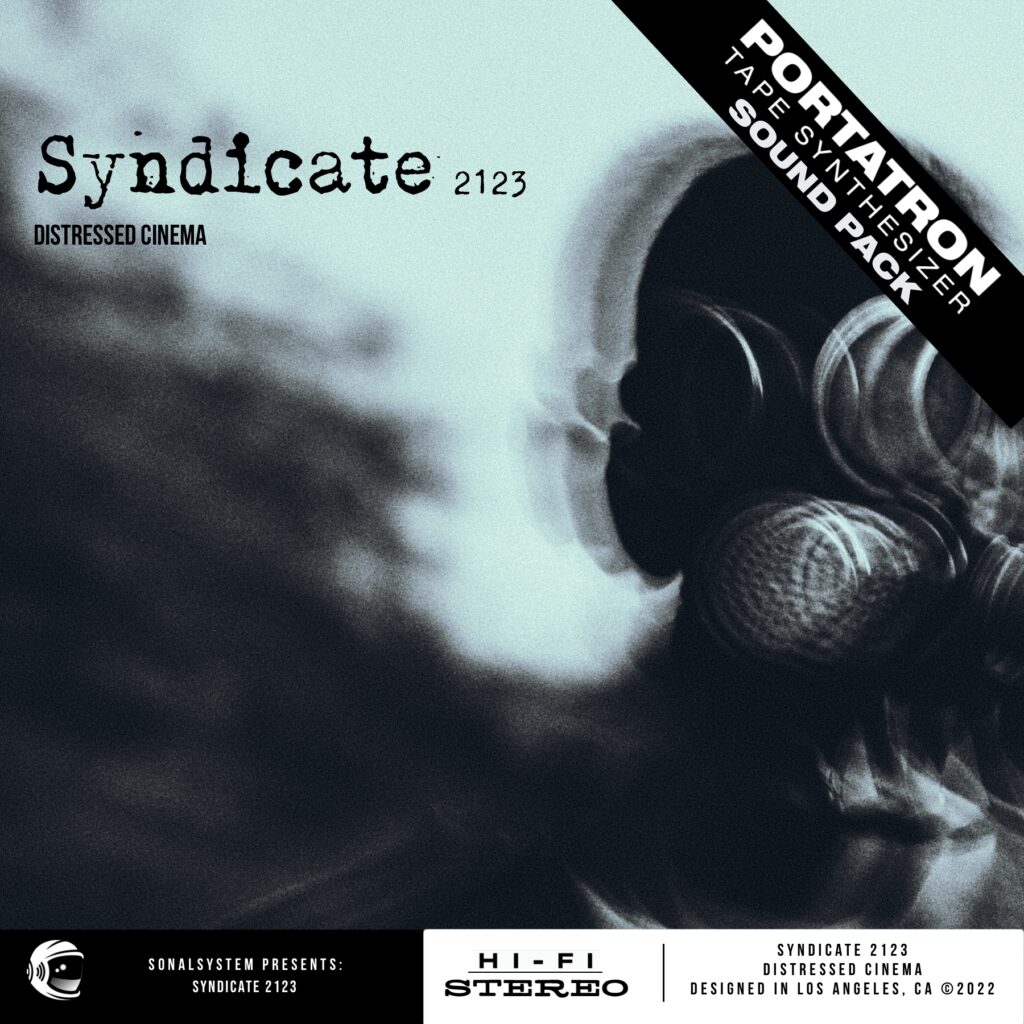 Syndicate 2123 – Distressed Cinema
The best suspense and action thrillers stay right on the outer edge of reality, relying on the tension of the unknown. Syndicate 2123 brings fresh, gripping sounds to the table, with a collection of 308 emotive loops that cross the threshold of predictability.
Created with a pure signal path of hardware synthesizers, vintage guitar pedals, and studio rack equipment, these loops pack the dynamics and depth needed for your next captivating cinematic release. A wide variety of dark melodies, ambient textures, and intense progressions comprise a storehouse of epic dystopian sounds fit for studio production, cinematic scoring, and game composition. This collection also includes construction kits with breakout elements featured in the loops – bass, leads, pads, beats, drones, and special effects the creative composer can employ to build forceful original scenes and sequences.
Specification
Designed for Portatron
Syndicate 2123 – Distressed Cinema Portatron
A wide variety of loops to choose from like Arp, Beats, Bass, Drones, & Pads
Syndicate 2123 – Distressed Cinema Portatron
Wide variety of tempos and keys
40 Cassettes
148 samples
Patches and samples organized in kits
813 MB of samples
Developer contact
Syndicate 2123 – Distressed Cinema is developed by SonalSystem LLC. Please note that if you buy a Portapack and accept being contacted for news, offers and updates, we will share your name and email address with the developer.