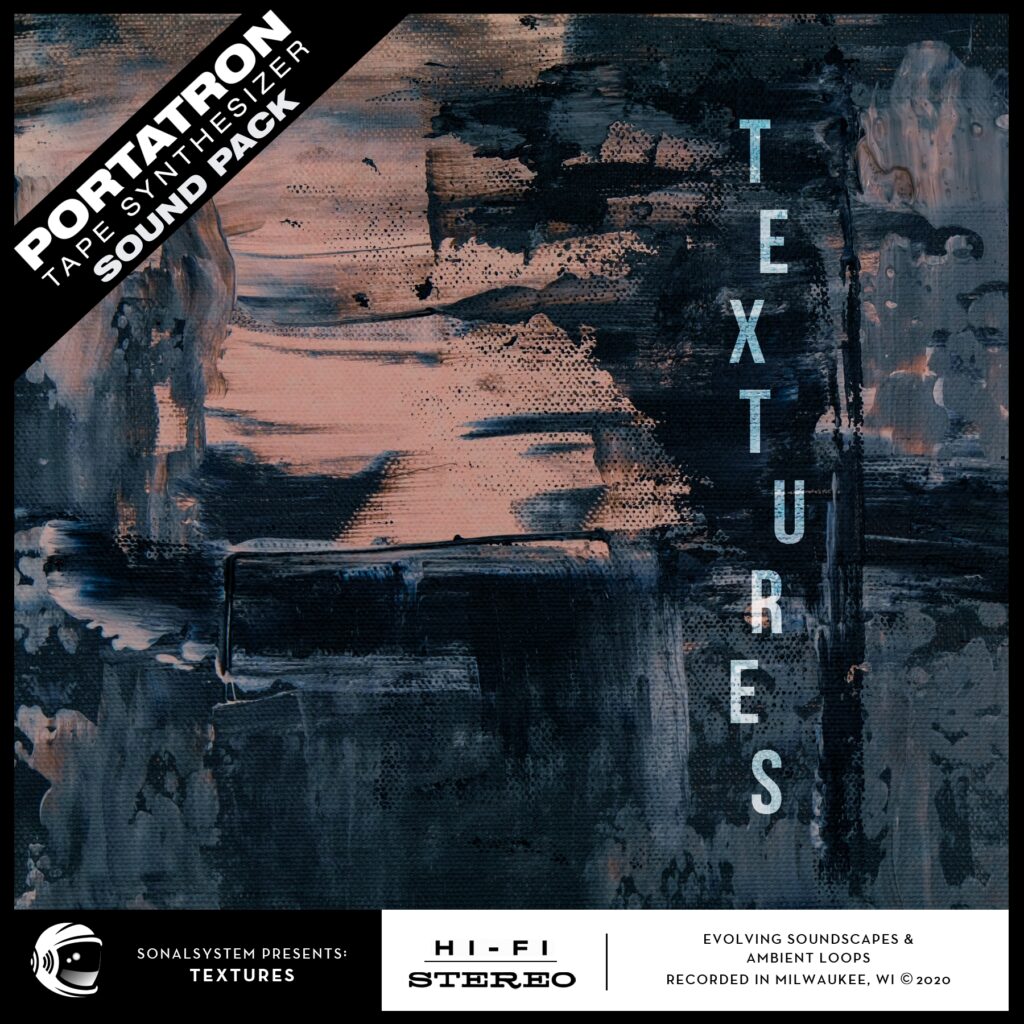 Textures – Evolving Textures
Unpolished nuance. Unruly ambience. Magnetic lo-fi.
The indie underground is a force of nature, constantly challenging the superficial state of mainstream media and resetting standards of artistic transformation. Groundbreaking music mavens demand new ideas, not just new sounds. SonalSystem Textures is an original collection of restless audio loops for producers and composers who require tactile variety and edgy textures going forward.
Undisguised Sound
Textures features 60 loops of distinctly provocative, noisy ambient sounds for a new generation of artists looking to create powerful moods with minimal gloss. These loops pack impulsive, emerging sounds that let you make your own statement about what is good enough for today's airwaves. Lo-fi producers will find all the electric turbulence imperative for pushing the scene to new limits, and film and game composers get all the gritty ambience they need for coarse, compelling scenes.
Multi-Tiered Construction
The Textures generation process began with forming extended individual loops with Teenage Engineering's mighty OP-1 run through our collection of dedicated guitar pedals. We used the combination of synth and effects to produce a sick variety of un-thought of but highly integrable tones and timbres.
Then we split each of these stereo loops into three shorter sections and subtly mixed them as sends on top of other loops in the collection. The original loops (multitrack) are accessible individually in addition to the layered, mixed loops.
Limitless Direction
Because Textures offers long individual loops, there are so many directions you can go. You may want to clip out a short section you love and put it on repeat over an addicting chill hop beat. Or you may be inclined to let it play out and do a little moody layering yourself. These Textures are also great for accenting an existing piece of work with something unforeseen.
Texture's loops are guaranteed inspiration for producers creating no-rules song tracks that spark conversation and next-gen understanding. These stratified loops also embody angst, ambiguity, release, and redemption—a gamut of emotion for the composer's game or film protagonist.
Specification
Designed for Portatron
30 Cassettes
50 samples
500+ MB of samples
Developer contact
Textures – Evolving Textures is developed by SonalSystem LLC. Please note that if you buy a Portapack and accept being contacted for news, offers and updates, we will share your name and email address with the developer.